The winners of Gilbert's inaugural Volunteer MVP Awards were announced at the council meeting on April 18th. Awards were given for community volunteers who align with Gilbert's values.
The winners received an award and were recognized at the meeting by Mayor Brigette Peterson and the Gilbert Town Council. The Town of Gilbert is blessed to have so many generous volunteers who share their time and talent!
Check out About Care's Town of Gilbert Quick Links.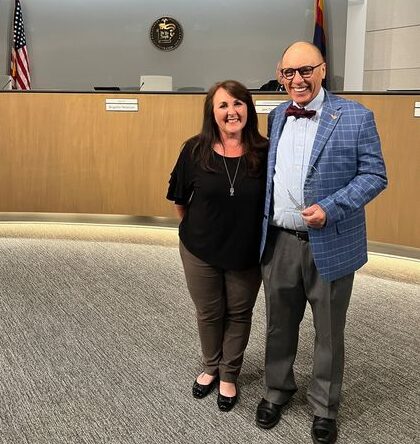 About Care's Steven Harvey accepted awards on behalf of two About Care Volunteers, Caryn and Gary. Gary is pictured below assisting his About Care Neighbor.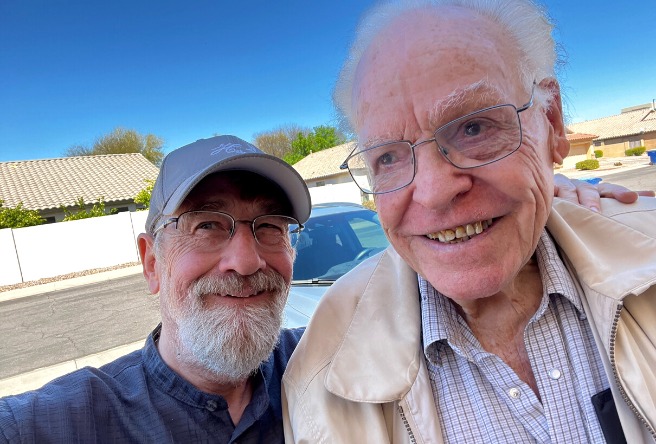 Interested in Volunteering? Call Ixcel Baca at 480.802.2331, Ext. 2, or email [email protected]. Check out About Care's Online Volunteer Application!
Prior to volunteering with About Care, Caryn founded and provided leadership for Clothes Cabin, a clothing bank that offers free, quality clothing, shoes and basic linens to anyone in need.
As a volunteer with About Care and a resident of the Town of Gilbert, she provides requested services for About Care and goes above and beyond with the people she serves.
Thanks for all that you do Caryn and Diane!